Dr. Chad McMahan, D.C.
Revelation Chiropractic is owned and operated by Dr. Chad McMahan, D.C. Dr. Chad has been called to serve Fort Collins and Northern Colorado with principled chiropractic care for the entire family. His passion is to educate as many people as possible on how to live a long, healthy life, in optimal health. Dr. Chad has a heart for children, families, expectant mothers, and athletes. He also has a God–given burden to educate as many as possible about chiropractic health and healing.
Dr. Chad cares for young and old patients alike: infants, children, moms, dads, the elderly; health–conscious individuals and athletes – both pro athletes and amateurs alike; those with chronic ailments and pain and even critical care patients. Dr. McMahan uses his experience to serve practice members' individual health needs and specializes in multiple sclerosis, chronic pain, sciatica, migraines, and fibromyalgia as well as providing specific care for the chiropractic health needs of infants and children. Many people do not know the benefits that children can have from receiving chiropractic care. Dr. Chad recommends having children checked soon after birth to minimize complications due to the birthing process. Children with ear infections, colic, autism, bed wetting, and A.D.H.D. have experienced the healing benefits of chiropractic care, free of drugs and surgeries.
Dr. Chad has been trained in the Torque Release Technique, which has been proven, through chiropractic research, to be the most specific, scientific chiropractic technique in the world. This torque release chiropractic technique allows our practice members to receive a very gentle, specific chiropractic adjustment that is safe for any age group. The Torque Release Technique was developed by Dr. Holder of Miami, Florida, and is the only FDA–approved chiropractic method. Dr. Chad McMahan, D.C. is the only chiropractor in Northern Colorado using this torque release chiropractic technique.
Prior to being called to Fort Collins, Colorado, Dr. Chad had the privilege to serve at the largest chiropractic office in the state of Georgia with Drs. Jeremy and Amanda Hess. The office was a family referral–based chiropractic practice serving more children than any other office in the state of Georgia. While in Georgia, Dr. Chad spent some of his spare time volunteering at Rescue Atlanta. Rescue Atlanta is a shelter and ministry that is made up of over 70% homeless persons, 25% of whom are from troubled inner city neighborhoods, and less than 5% are those who serve within the ministry itself. Through this experience, Dr. Chad was able to provide chiropractic adjustments and spend time with countless underprivileged persons in the Atlanta, Georgia, area. Dr. Chad continues helping others by offering his services and speaking to church ministries other organizations throughout Fort Collins and Northern Colorado.
---
Dr. Chad played four years of college football at the University of Tennessee at Martin. There, he started his final three years as a Free Safety. He was the team captain his senior year, helping propel the UTM Skyhawks football program to its first winning season in 10 years. He earned Academic All–American during his senior year and the Ohio Valley Conference Scholar-Athlete in Football in 2005. The experience of playing college football gave Dr. Chad great insight into the optimal performance of athletes.
Dr. Chad is married to his beautiful wife Sarah and they celebrate their anniversary each June. Sarah McMahan works in Fort Collins as an LPN and has the goal of becoming an RN. She plans to serve in an emergency room setting when she achieves her RN certification. Occasionally, Sarah McMahan serves at the Revelation Chiropractic office. Sarah and Dr. Chad often enjoy spending their free time hiking together in the Rocky Mountains with their family and friends and their dog Axle, a miniature

pinscher

and chihuahua mix.

Education:
Doctor of Chiropractic, Life University 2010, summa cum laude
B.S. University of Tennessee at Martin 2006, summa cum laude
Associations & Memberships:
Colorado Board Certified
International Chiropractic Association
Ft. Collins Chamber of Commerce member
---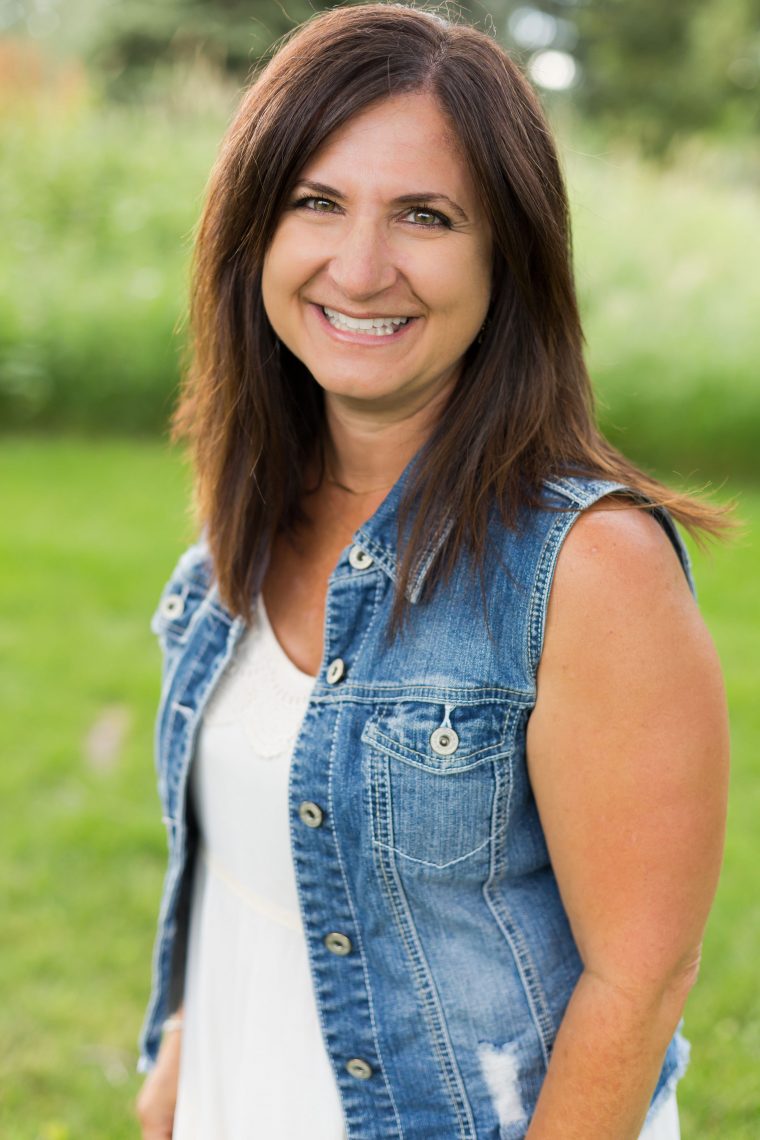 Stephanie Harms, Chiropractic Assistant Professional
Stephanie Harms is our Chiropractic Assistant Professional. She started coming to Revelation Chiropractic as a practicing member. Now, she serves as our Chiropractic Assistant Professional. According to Stephanie, she was "thrilled to be given the opportunity to join Dr. Chad's team, and be part of serving people in the Fort Collins community with their principled chiropractic care."
Like many Revelation Chiropractic practice members, Stephanie has her own chiropractic story. She suffered for more than 18 years from chronic hip pain, chronic sinus problems, severe neck pain, and severe headaches, taking several different medications to try and mask the symptoms on a daily basis. She had also been to medical doctors and physical therapists, and nothing helped. Stephanie was skeptical, to say the least, when she first heard of principled chiropractic care, but she no longer feels that way at all. "I'm not in pain like I once was, and I don't get sick with common illnesses as often either. I have my life back!" Stephanie's husband and three sons have also had great success with principled chiropractic care from Revelation Chiropractic.
The education that I have received from Dr. Chad on how our bodies are designed to heal themselves from above and down, and from the inside out, really has changed my life. I am more than proud to be a part of sharing that with others. I have thoroughly enjoyed meeting the practice members here and have equally enjoyed welcoming new practice members as well. It is awesome to see the excitement that people have after their initial Nerve and Muscle assessment, when it shows clearly why they have been suffering. It truly is eye opening for so many people and top that off with giving them the knowledge that with principled chiropractic care their bodies can heal themselves, it's a wonderful feeling. – Stephanie Harms, Revelation Chiropractic Chiropractic Assistant.
Stephanie's smiling face is often the first one a new patient will see when they enter our office. In addition to assisting Dr. Chad in serving Revelation Chiropractic practice members, Stephanie is responsible for making sure the office runs smoothly, keeping the schedule in check and answering our phones.
Education:
B.A. Early Childhood Education
At-Home Professions Medical Transcription School Graduate
---
---
Brittney Bearly, Marketing Coordinator & Graphic Designer
Brittney has an Associates in Graphic Design. After graduating from Aims, she started her own Graphic Design business called Elegance Graphic Design in the summer of 2018 and began working for Dr. Chad at Revelation Chiropractic in February of 2019.
Why Brittney is passionate about Chiropractic Care:
"I am passionate about Chiropractic because getting adjusted by Dr. Chad helped me fully recover from a swimming accident where I hit my head on the bottom of a pool and was suffering form a lot of discomfort and pain in my neck afterward. With one adjustment I had complete relief! Now I look forward to my regular adjustments. I have always loved drawing since I was very young and enjoy doing graphic design for this office."  
Brittney enjoys being active outside in nature. She loves horseback riding, gardening, taking walks, hiking, swimming, reading, drawing, watercolor painting, creative writing, cooking, almost any outdoor activity or sport, playing piano, researching anything relating to Science, Archaeology, History, and the Bible,  and volunteering at her church.
---
---