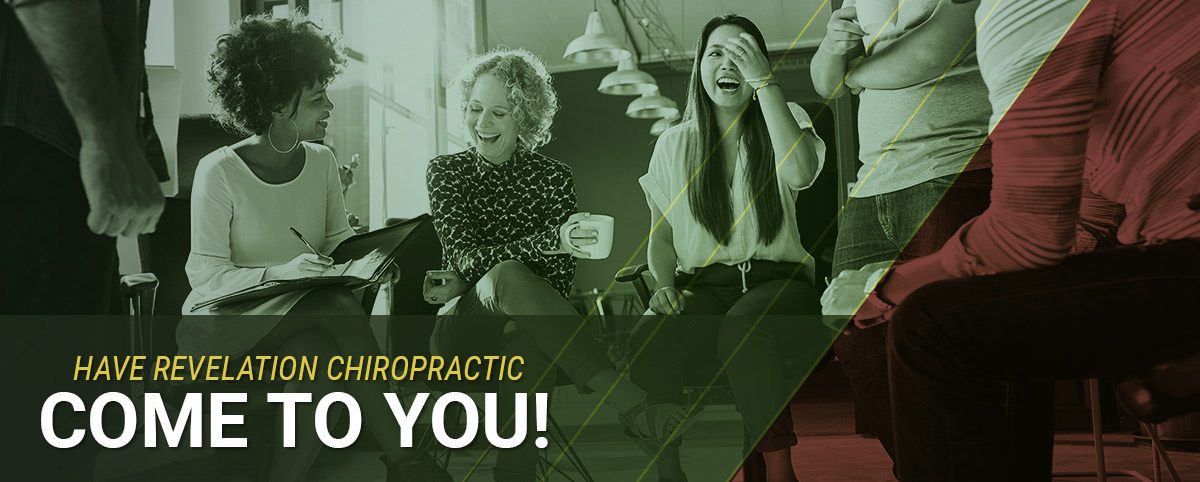 Have Revelation Chiropractic Come To You!
What is the cost involved?
There is no cost involved. At your convenience, the talk can be held at your premise, allowing us to borrow your meeting room or conference hall to organize the presentation. Your organisation can provide refreshment/catering to your staff at own cost or we can bring light refreshments.
*optional
What is the duration of the whole session?
There are three parts to the talk.
The first part is the talk by Dr Chad with a Q&A session afterwards.
The second part is the health screening. Participants can get a muscle tension report printed on the spot. This screening can be ready within minutes and it is for all participants to bring home as well.
The last part will be the doctor's evaluation. Participants can expect a spinal/posture check and have their screening results evaluated by doctor/team present.
What is the minimum/maximum no. of participants?
The minimum no. of participants is 10. The maximum no. of participants will depend on the size of the accommodation you can provide. If the group is more than 50, we may consider coming for 2 sessions.
Suggested day and timing for the talk:
Tuesday/Thursday 11am or 12 pm
Friday 7 am 11 am or 12 pm
---
Will you sell me any products or services?
Our intention is to provide education on chiropractic and importance of spinal health to your staffs. Should anybody be interested to make an appointment for a consultation with our doctor, we do provide a special rate during the talk.
If I want to make an appointment, would there be a special rate?
All participants who sign up at the day of the event can enjoy highly subsidy for their first consultation. Please note that payment has to be made on the day of the talk itself..
Our Most Popular Classes: